Pilates in Geneva. You want to practice Pilates in Geneva ?
« L'atelier corps et mouvement » welcomes you in a warm and friendly atmosphere with its Pilates lessons in Geneva (Carouge) for collective Pilates classes (maximum 5 persons). Duo, trio and private lessons are available as well.
« L'atelier corps et mouvement » makes you discover the Pilates techniques in Geneva
The Pilates method enables you to work on the deep muscles. During this course, we implement the 8 principles of the Pilates method for your well-being :
Concentration, centering, control, precision, breathing, alignment, flow and integration.
With regular practice of Pilates in Geneva
When practicing the Pilates method, your overall health improves and allows you to perceive certain benefits : strengthen and tone your muscles, improve your posture, develop your flexibility, regain coordination and prevent injuries.
to book a Pilates lesson, contact us in Pilates Geneva.
Who is pilates for ?
Pilates is a discipline open to everyone. Whatever the age, the objective, the level of each, the practice of this activity will bring you many benefits. The Pilates exercises are suitable for everyone. The key to success is regularity. Your persistence will be your best ally.
Pilates lessons, for what objectives ?
Are you returning to physical activity after a long break period ? Looking to build a specific area after giving birth ? Or maintain your physical condition and stay in a good health condition ?


The benefits of Pilates
The benefits of practicing Pilates classes are internationally recognized. We are witnessing a real craze for these exercises which require precision, control and fluidity. More than a simple physical sport activity, it is a state of mind that you will develop as the sessions progress. Requiring few material, this activity nevertheless requires the presence of an instructor who will allow you to execute movements which, once well done, will act on your overall well-being.
Pilates lessons are made for YOU right now.
The main objective of Pilates practice is to work and develop your deep muscles. We quickly manage to improve the posture of the participants by intervening on their muscular balance and joint flexibility. Your objectives are gradually achieved and quickly visible.

In our Pilates studio in Geneva, we teach Pilates for every one.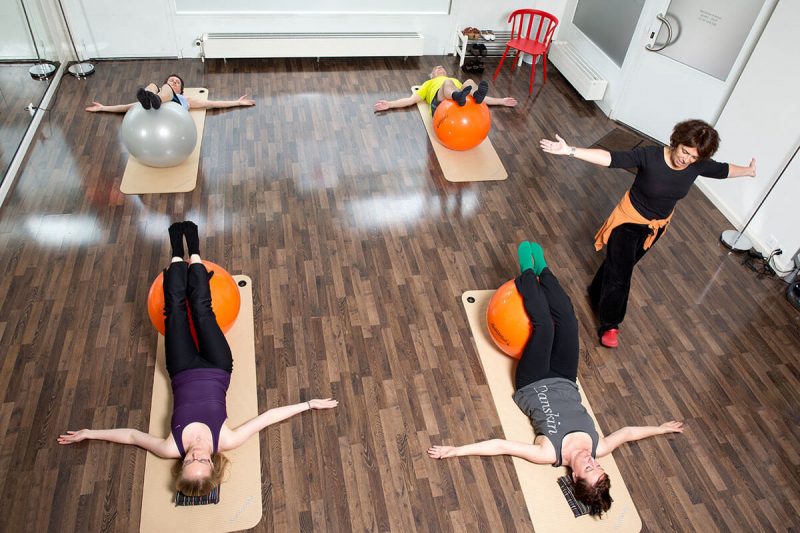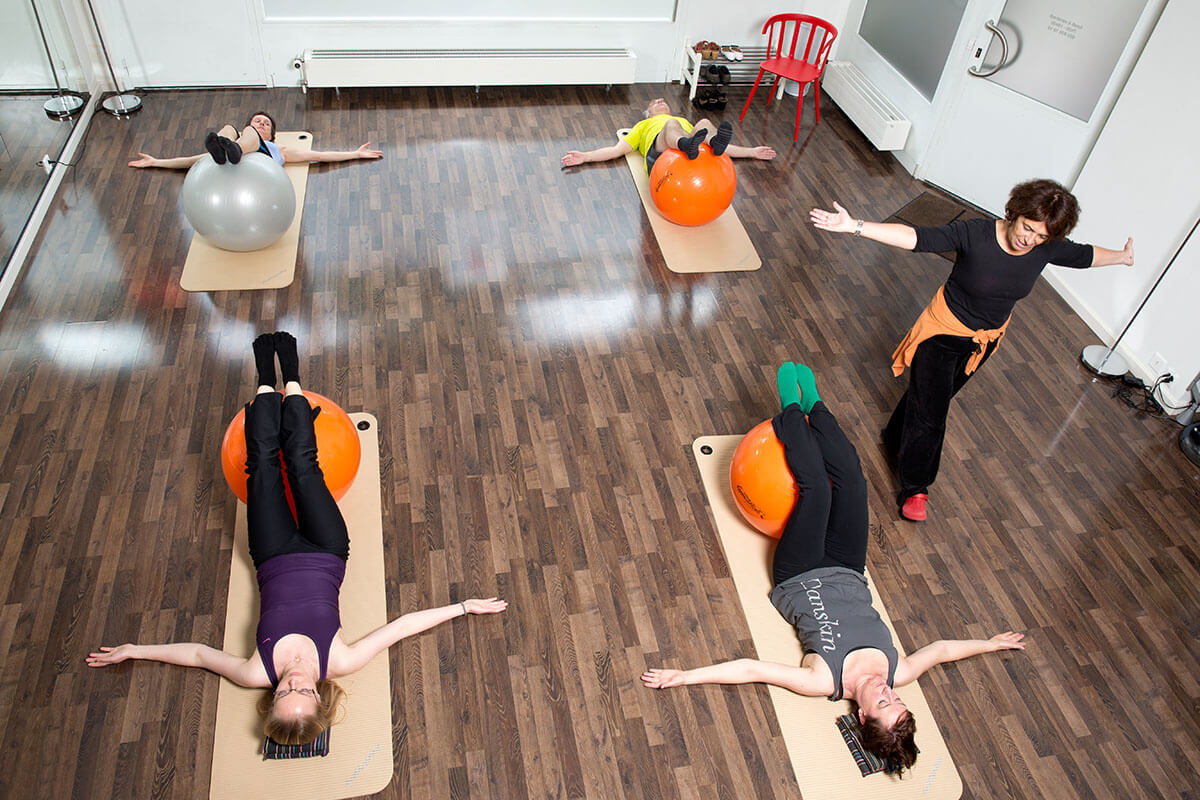 A Senior Pilates, a Pilates for pregnant women, a Pilates to manage back pain, a Pilates for shoulder pain … You will understand that Pilates is for everyone, without distinction. We are not therapists or doctors, but Pilates teachers with a solid knowledge of anatomy.
Pilates in Geneva is a state of mind
Pilates can enhance mental, emotional and spiritual well being. Being able to leave your concerns at the front door, being guided for an hour to come out with the feeling of being lighter and grown up.
In our Pilates in Geneva, there is no « community » course (special seniors or others). Everyone is welcome (unless contrary medical advice). The private Pilates lesson will surely be the most suitable for a first meeting. You live in Geneva and want to practice Pilates, do contact us.